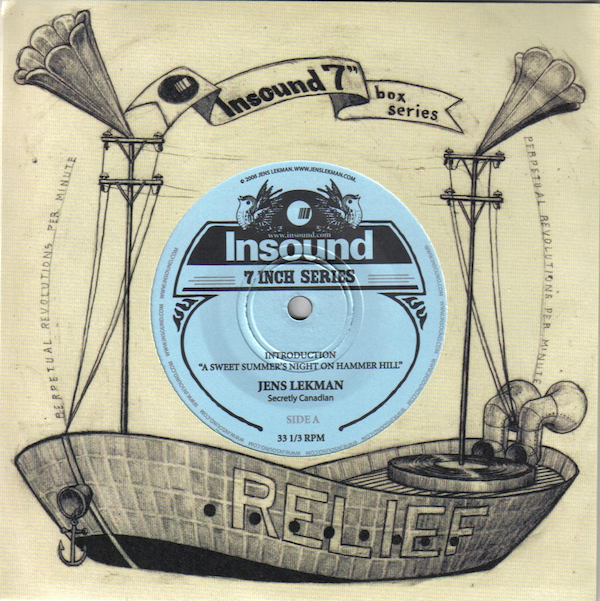 BLOOD MUSIC / JENS LEKMAN
Splitsingle, 7", 2006
Sold out
Insound asked if they could make a splitsingle with me and an artist of my choice. I picked the band Blood Music. Both our songs are already available elsewhere, his song is 'The Hair' and mine is 'A Sweet Summersnight...'. But we also made spoken introductions to our songs to make it a bit more personal and special.