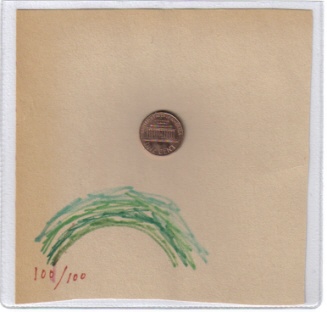 YOU DESERVE SOMEONE BETTER THAN A BUM LIKE ME
Tour EP, CD-R, 2005
100 copies, sold out
Free download below

A tour EP made for my first australian tour. All copies had a small coin glued to a piece of old paper. Most coins were 50 öre which is about 10 cents in australian dollars. Except the previously released "I don't know if she's worth 900 kr" it also features "the One Dollar Thought" , an old italian lovesong - "La Strada Nel Bosco" and Debbie Reynolds old classic "Tammy" whispered by me and El Perro Del Mar.

1. I Don't Know if She's Worth 900 kr
2. The One Dollar Thought
3. La Strada Nel Bosco
4. Tammy