December 29th , 2004
my top five moments of the year:
1. the filmfestival in Cannes. it was weird, I was invited to play at a party on the beach but when i played absolutely no one cared. people literally turned their backs on me and just sipped on their drinks. but it was beautiful - stars , fireworks, the sound of waves rolling in, models making out in the sand. so I sang for myself and for the first time realized how much my songs mean to me.
2. Paris in may. I saw a baby with two heads on a playground and then i ended up on a party where people were doing every drug i've ever heard of and a guy fell down and had a heartattack or something. i still don't know if he made it. even though i at that point felt like it was the worst night ever , somehow everything was forgotten when i saw the sun rise over Paris from their flat on the 14th floor. I still don't know if a two headed baby means good or bad luck.
3. Waking up in Bloomington the first morning after having travelled for 24 hours to USA and realizing that the birds sound different.
4. When my bassguitarist Terese got fed up at the Umeå Open festival and stole a bucket of Turbonegro's fake blood.
5. a kiss on a roof in Prague.
top ten shows of the year:
1. may 18 - Cannes, FRA - at the filmfestival
2. july 24 - Skellefteå, Trästock
3. nov 7 - Lund , Mejeriet
4. april 23 - Lund , Blekingska
5. dec 11 - London, Bush Hall / Chickfactor
6. aug 14 - Emmabodafestivalen
7. oct 14 - London, the water rats
8. april 21 - Göteborg , Storan
9. nov 23 - Bloomington, USA - The Bluebird
10. oct 30 - Stockholm , Nalen

-------------------------------------------------------------------------------
December 18, 2004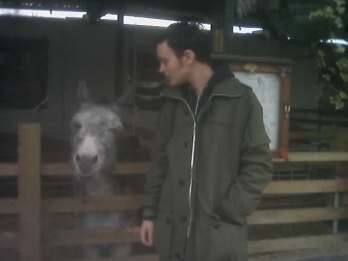 me and a donkey in London.
i'm back home , back in boring Kortedala. last night i had fever dreams. i dreamt that my mom said she was gonna clean my room cause i hadn't done that in a while. and i said -ok. but then a thought struck me: what if she would find the human brains that i kept in plastic boxes under my bed? i forgot that my profession was to walk around nighttime and suck out brains with a special device. and just then my mom came out with a brain in her hand and said: what's this? ...it was so embarrasing.
I was kidnapped by the Hidden Cameras last week, they did all sorts of weird kinky experiments on me.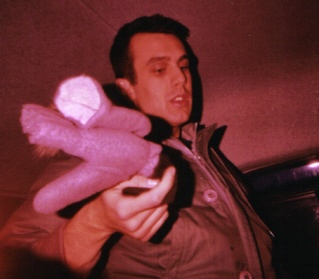 songs i listened to on the autobahn:
* Iris Dement - hotter than mojave in my heart
* Bob Peck - sweet sixteen
* Neal Hefti / the Wild Ones - Lord love a duck
* Woog Riots - commercial suicide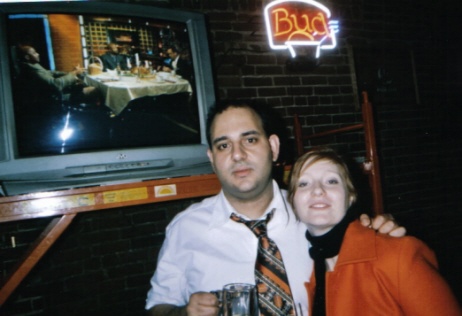 america
-------------------------------------------------------------------------------
December 2, 2004
yes, Bloomington was beautiful. Indiana on the other hand wasn't that pretty. especially when you pass the giant sign that says "Indiana - the Pro-Life state". but even so, i had a great time in Indianapolis and i want to say thank you to those who came to my in-store show at Luna. now i'm back home again. on the flight home i watched the following movies: Home Alone, Big (yes, the Tom Hanks movie), the Anchorman, Manchurian candidate and a documentary about Atlantis. i also had a great conversation with a stewardess about the selection of magazines onboard and the thickness of the blanket.
when i was in Bloomington i found a gravestone that said :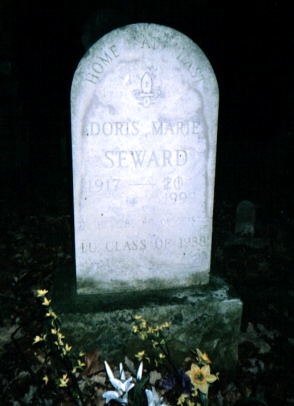 Doris Marie Seward
1917 - 20xx ... 1999
She was an optimist!
i found that very sweet.
Copenhagen, Oslo, Wiesbaden, Schorndorf. if you live in any of these cities you should come listen to my songs next week. i've been drafted to the Hidden Cameras' good-life-army as a temporary member and i will also open up the shows. nice... and then i will head to London to play at the Chickfactor festival with TV personalities, Stuart Moxham etc. that's on dec 10-11 ...and on the 12th of december i will be appearing as a guest on the Concretes' St. Lucia show in Stockholm. the Pastels are also playing and Frida Hyv�nen. I think there are more excellent guests but i'm probably not allowed to tell you.
on my I-pod:
* Frida Hyv�nen - you never got me right
* Richard Swift - walking without effort
* Antony and the Johnssons - fistful of love

-------------------------------------------------------------------------------
November 24, 2004
Bloomington is one of the most beautiful places i've ever been to, even though the trees are like skeletons pointing bony fingers to the dark november sky that never lets the sun through. it struck me yesterday when i was walking around that i have barely seen any old people here. i have a bad feeling that people here are vampires. or that the town is constructed around me as in Philip K Dick's 'Time out of joint' and that i'm being used for some purpose in a future i did not know i lived in...
yesterday me and secretly canadian released a new webpage called 'at the dept. of forgotten songs'. every two weeks we will release three songs that have been previoulsy unreleased, only available on one side of the atlantic, demos, outtakes etc... some of these will be well known to old fans but there will be some songs directly from the archive that have never seen the sunlight before.
http://secretlycanadian.com/secretlycanadian/jenslekman/dept.htm
i'm doing some shows with my friends in the Hidden Cameras in december. we've been trying to make it happen for a long time and i finally think it's gonna happen. it will probably just be four shows but it will be fantastic.
favourite tracks today:
- the Electric Prunes - Holy are you
- Skeeter Davis - the end of the world
- Mannfred Mann Chapter three - one way glass
- Wayne and Shuster - Frontier Psychiatrist

-----------------------------------------------------------------------------
Novemebr 19, 2004
i'm on my way to usa!
sorry the mp3's didn't work, i'll fix them and make it up to you when i get back.
-------------------------------------------------------------------------------
November 12, 2004 ... take a walk along the beach tonight? i'd love to.
i got a couple of bootlegs of shows i did earlier this year from a friendly person. i just felt i had to give these two songs out , i had almost forgot about the show i did with José González at Chinateatern in march. the first track is from my show that i did with my stringplayers. it's our version of one of the saddest songs ever. Beethoven and the Shangri-La's co-wrote it. if you listen close you can hear Niklas Lind (the guy who recorded it) sobbing at the end.
1. Past, Present and Future (Shangri-La's)
the second song is from when i was invited to Josés show. it's a track by Jason Molina when he still called himself Songs:Ohia. this song is possibly even more heartbreaking, the first line is so tragically true: "Being in love means you are completely broken".
2. Being in Love (Songs:Ohia) November 9, 2004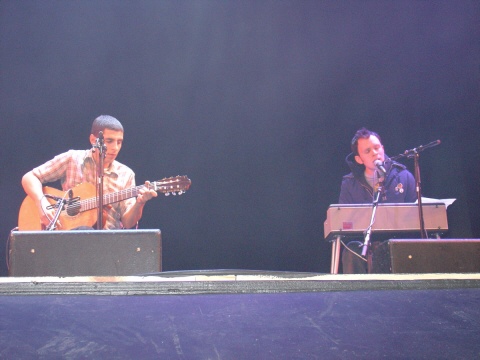 (photo by Erik Molander)
if you like these songs i suggest you buy the original recordings - Songs:ohia - the lioness and any good compilation with the Shangri-La's.
------------------------------------------------------------------------------
November 9 , 2004
D.I.Y. is killing me. I woke up this morning and realized how skinny i'd become, because i'm working my ass off and i don't have time to eat or sleep. i have this extreme need to control every aspect of my music even though at this point i should have people hired for me answering my e-mails with a "thank you for writing, mr. Lekman will be notified". anyway, i am enjoying it and i guess the release of endorphins make up for the lack of food. plus i'm soon heading out on my vacation in Indiana. looking forward to the thanksgiving grub, that should put some meat on my bones.
another thing that make up for the occasional dizzyness was the show in Lund last sunday. oh what a night for love!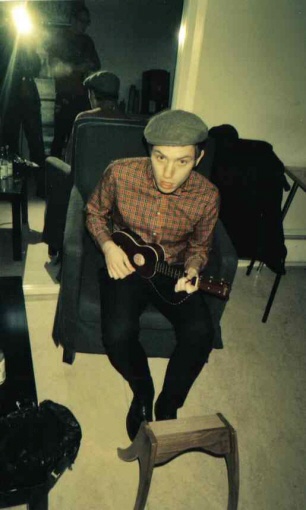 (mikael carlsson - the honeydrips)
occasional dizzyness in a good way:
* Minnie Riperton - Come to my garden
* Debbie Reynolds - Tammy
* the Osmonds - Let me in
* Trio Los Panchos - Anna (Baión de Anna)
* Nancy Wilson - Tonight

-----------------------------------------------------------
November 1, 2004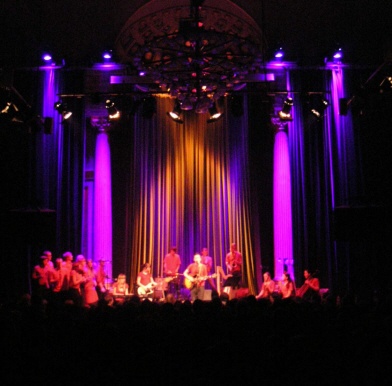 Stockholm , Nalen , October 30 ... I think I'm in love with you. (photo by Jacob Stålhammar)
I had such a good time with you, I almost collapsed afterwards and they had to carry me to the hostel but it was worth a nosebleed. i didn't realize until i saw this picture how good we looked and how beautiful Nalen is. i was busy looking at you people.
-----------------------------------------------------------
October 30, 2004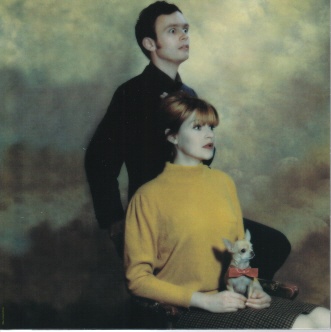 the new split vinyl 7" is released today. i'm having a little release party by myself here, feasting on grapes and white wine. the A-side is an unreleased song by El Perro Del Mar called "Shake it off". her usual way of using short minimalistic lyrics to explain the unexplainable is this time limited to -I say that I will but i won't / I say that I do but I don't / Shh..shh..shh..shake it off. easily one of her best songs so far. my song's called "I don't know if she's worth 900 kronor" and it's about a girl i met last year who moved to Barcelona just after we met. I spent countless nights checking for cheap tickets to go see her even though i didn't know if she liked me at all. since then i've learned that she's worth way more than 900 kronor, and she deserves someone better than a bum like me.
looking forward to the show tomorrow (today) at Nalen!
sing me to sleep:
* Colin Blunstone - though you are far away
* the Concretes - This one's for you
* Roger Nichols and the small circle - I can see only you

-----------------------------------------------------------
october 18, 2004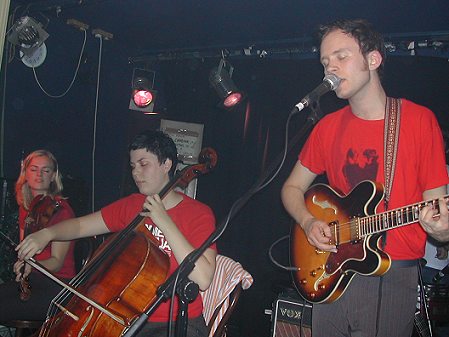 (picture from www.libertines.org)
thank you! thank you! thank you! all the fine fine people who came to my show at the Water Rats in London last week! i owe every single one of you a wet kiss , so if you see me on the street just walk up to me and claim what is yours.
since we couldn't afford hotel (because i decided to bring the band, not because the promoters were cheap) and since our plane departed so early we decided to sleep at the airport. but we missed the last train and had to spend the night at a café. trying to stay awake... when i finally got home after being awake for over 40 hours i was reminded that i had an interview to do with Musikbyrån about Jonathan Richman. it sounded something like this:
-reporter: If I say Jonathan Richman, what do you say?
-me: uuuh.... hmmm....
-r: Why do you think he has been popular for so long?
-me: uuuuh... i guess... no... uuuh.
-r: what is your favourite jojo song?
-me: it's uuuuh.... zzzz.
i don't know if they're gonna show it... it'd be pretty funny.
songs on my mind:
* Jonathan Richman - Una Fuerza Alla
* Paddington DC - I Fucked Up
* Herman Dune - Show Me the Roof
* Barbara Mason - Oh How it hurts
* the Dovers - What am I going to do?
* Joe Baatan - Riot

by the way... a lot of people have written and asked what song me and José Gonzalez performed at Södra Teatern last tuesday. it was our version of Arthur Russells "That's us / Wild combination". it's on a brilliant collection called "Calling out of context" out now on rough trade i think...
-----------------------------------------------------------
october 6, 2004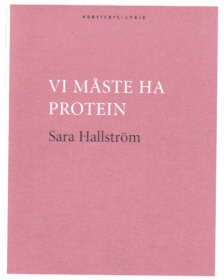 if you understand swedish and like good poetry you have to check out Sara Hallström's "Vi Måste Ha Protein" (Norstedts 2004). she's the same Sara who I dedicated my album to. my first love.
-----------------------------------------------------------
october 5, 2004
the name of my choir will be "We are L..L..Lovers, aren't we?". a phrase i picked up when i was zapping between channels on tv. i think it was dawson's creek or some other very emotional tv-drama. anyway, i think that's something you have to ask yourself if you're singing with me. not because of doubt, but because of a trembling proudness in being a Lover. cause a lover is not someone who's just fooling around, to be a Lover is to Love!
so in order to demonstrate this love , we will head out on a short swedish tour together with Paddington DC (www.paddington-dc.tk) and El Perro Del Mar (www.elperrodelmar.com) . i feel sad that we couldn't take this tour north of stockholm but no one wanted to book us there. here's the tour anyway:
oct 30 - Stockholm , Nalen
nov 6 - Göteborg , Stora Teatern / Hot Service
nov 7 - Lund , Mejeriet
more smalltalk soon!
your faithful servant,
Jens
music:
* Marc Almond - My hand over my heart
* Mariah Carey - the dreamy popsongs
* Boys II Men - the hit ballads

-----------------------------------------------------------
sept 27, 2004
dear diary,
i fell asleep in the bathtub again... can't stand on my feet cause they're all wrinkled. yesterday was my little sisters birthday so i took her to the Joanna Newsom show. it was a beautiful show and Joanna had lovely boots!
i have a splitsingle coming up with El Perro Del Mar. if you haven't heard her beautiful heartaching songs then go to www.elperrodelmar.com . we went to a wedding photographer this saturday and took some very special photos for the cover and then i took her to a restaurant and bought her a very expensive pizza.
and finally i think the Thievery EP is taking shape. Thievery is my good friend Jens Lundströms label. i once promised him to release You are the Light on his label but the hornsection got a little too expensive for a vinyl only release. i think the A-side will be a song called "the Opposite of Hallelujha"
tomorrow is a good day! the Hidden Cameras are in town so i finally get to meet Joel and Maggie and the rest of those lovely perverts. their latest album Mississauga Goddam is a masterpiece.
i'll write more soon
your friend jens
favourite songs tonight:
* the Hidden Cameras - that's when the ceremony starts
* Washington Phillips - lift him up that's all
* Os Mutantes - a Minha Menina
* the Three Cats - yellow cherry
* Rod Stewart - sailing

-----------------------------------------------------------
sept 16, 2004
good evening,
it has come to my attention that i've been voted the 15th sexiest man in Sweden in magazine Elle. how and why this happened i'm not sure but i've already started working on my new sexy lifestyle so that i can live up to this title. it's hard work...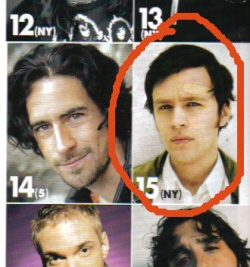 so tomorrow , friday sept 17, i will start my new sexy life by playing sexy records for the people at Kalmar Nation, Uppsala. and then on saturday i will play my own sexiest songs for the people in Jönköping. that will be just me and two stringplayers. pretty sexy.
by the way, i'm still looking for people who want to join my choir. a lot of people have shown interest but we need more guys with sexy dark voices.
favourite sexy songs right now:
* Gal Costa - Baby
* Lydia Lunch - Spooky
* Nancy Sinatra - kinky love
* Luisa Fernandez - lay love on you
* Sheldon Allman - radioactive mama
-----------------------------------------------------------
sept 2, 2004
hey evrybody!
it's 2 in the morning... just thought i should tell you that i'm putting together a big choir for recordings and some liveshows. so if you live in or around Gothenburg and want to join, please drop me a line at jens@srvice.com and tell me what a fabulous singer you are. you don't have to be professional, you just have to love singing! oh, and i can't pay you very much, but when we're on tour you'll get good food , beer, and massage (from me).
favourite trakcs tonight!
* Frankie Lymon and the Teenagers - Why do fools fall in love?
* the Jackson Sisters - Why do fools fall in love?
* the Happenings - Why do fools fall in love?
* Linda Scott - Why do fools fall in love?
* Diamonds - Why do fools fall in love?
* the Beach Boys - Why do fools fall in love?
* Diana Ross - Why do fools fall in love?
* Syd Barrett - Why do fools fall in love?
* Apricots - Why do fools fall in love?
* Joni Mitchell - Why do fools fall in love?

-----------------------------------------------------------
Aug 27, 2004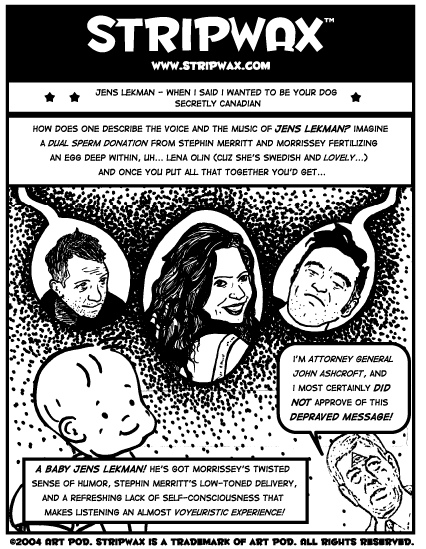 (from stripwax.com)
favourite tracks tonight:
* Shunsuke Kikuchi & the Columbia Orchestra - Set up! Kamer Rider X
* the Jackson Sisters - why do fools fall in love?
* Ivor Cutler - for sixpence
* the Honeydrips - trying something new

-----------------------------------------------------------
Aug 18, 2004
the You are the Light -EP was released yesterday. happy birthday to it! it's practically the same as the Julie-EP that Service released two weeks ago here in Sweden. so if you wanna read a little about the tracks you can just scroll down to that entry.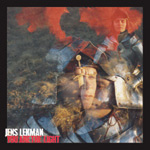 apart from this i am bored beyond my wildest imagination. almost depressed. guess it's just the quietness that i haven't had for so long. last night i dreamt i was in spain at a barbecue party and i woke up drooling on my pillow.
favourit4e tracks today:
*the Osmond brothers - Be My Little Baby Bumblebee
*the King´s singers - Il Barbiere di Seviglia
*Scott Walker - Archangel
-----------------------------------------------------------
Aug 15th, 2004
thank you so much everyone who came to my show at emmaboda, you were all crazy (in a good way). i hope no one got hurt when that fence caved in after the show. things got a little chaotic there at the end and i'm sorry i couldn't stay and talk to everyone but it was just a little overwhelming. i seem to have lost my bassguitar in the chaos. it's black and white and has an old photo of a woman and a child on it. if anyone knows where it is please contact me at jens@srvice.com
02:05 - time for schleeep....
-----------------------------------------------------------
Aug 14th, 2004 not much to say... I'm off to Emmaboda in half an hour but i'm still sitting in my underwear watching the animated story of Helen Keller. it's really good, although a bit tearjerking.
sorry the last entry was a little bitter. i'll make up some good news next time i write. have a good weekend!
favourite tracks at the moment:
* Antony and the Johnsons - hitler in my heart
* Ivor Cutler - 80 metre race
* Carpenters - sometimes

-----------------------------------------------------------
Aug 3rd, 2004

first of all, i'm terribly sorry i had to cancel my show at the Pride festival. i was really looking forward to it , i was gonna wear the knights armour i wore in the 'you are the light-video'. but the tight , almost impossible, schedule this weekend didn't hold.
the MSL-festival was almost as good as last year. but someone broke in to my tent the last night and stole my hat. i've heard since that it has been found damaged and burnt and i just want to say to the person who did it that the hat meant a lot to me and i will not forgive you.
the Honeydrips did one of the most soulful shows i've ever seen. Vic Godard + the subway sect ended the festival perfectly and i'm glad he played so many new songs. he proved that he can still write songs like no one else.
i found it a bit disturbing to hear ironic rascist jokes at the festival. i know people were drunk and probably didn't mean anything but it contributed to a more cynical atmosphere that i do not want to associate with that festival. I Hate Irony! i'm glad everyone stood up against the Boys-singers stupid anti-feminist comment anyway.
thanks to everyone who came to the shows at Trästockfestivalen and En ljummen i gräset. those were really memorable shows that i will carry in my heart for a long time.
favourite tracks at the moment:
* Fire inc - tonight is what it means to be young
* MIA - sunshowers
* the brothers and sisters - just like a woman
-------------------------------------------------------------
July 28th, 2004
hello and welcome to my official website! i get a lot of mail from webdesigners who think its horribly ugly, but that's alright. i want it this way.
this section will however look better as soon as my mom and dad come home from vacation so i can use their computer. i think it will be sort of like a news / diary -section.
-------------------------------------------------------------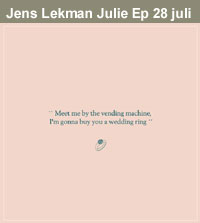 the Julie EP is finally released today. it contains a remix of 'Julie' (with lots of percussion , someone said it sounded like wayne wonders 'no letting go'), 'I saw her in the anti-war demonstration' (its about when i met an old teenage love in the demonstration against the war in iraq last spring, i'm very proud of the strings on this one), 'a Sweet Summersnight on Hammer Hill' (an old live favourite. this one has samples from the emmaboda 03-bootleg that's circulating on the net) , 'a Man Walks into a Bar' (a song i started writing together with Marit Bergman for her latest album. she gave up on it eventually and i took the parts i wrote for it and made it my own. its a song about how i love gags and funny stories and i'll fall in love with anyone who can make me laugh like a little kid) and finally 'another Sweet summersnight on Hammer hill' (just me and some crickets...). i hope you'll enjoy it. its limited to 2000 copies so make sure you get one.
--------------------------------------------------------------
favourite tracks at the moment:
* the five satins - in the still of the nite
* arthur russell - that's us / wild combination
* frank sinatra - wandering
* nagisa ni te - me on the beach
* el perro del mar - candy
* the orioles - crying in the chapel
* colin blunstone - say you don't mind

--------------------------------------------------------------